RSS
A Summer of Testing and Chaos
Meet our students and their projects for the summer
After two years of an imposed remote only version, CERN welcomed again a large number of newcomers for the summer student and openlab summer programs. This time two of them will be working in our Kubernetes service team.
They'll be jumping in and out of physics and computing lectures, working on their projects and hopefully having a lot of fun!
Welcome Vitor
Vitor comes from Sao Paulo in Brazil where he studies computing engineering. He will focus on improving our service's functional testing infrastructure using some well known tools in the cloud native space.
From our current limited visualization,

Vitor will be checking how a move to Argo Workflows could help us with a number of items we've wanted to improved for quite some time:
Better way to declare the test scenarios and their relationships and dependencies on other services in CERN IT
Faster access to test run logs from services and infrastructure nodes
Easy reproducibility of test failures, particularly manual runs of failed steps
Welcome Nivedita
Nivedita comes from Siliguri in India and is already very involved in the upstream Kubernetes community - she's part of the Kubernetes 1.25 release team (yay!) after having done it for 1.24 as well.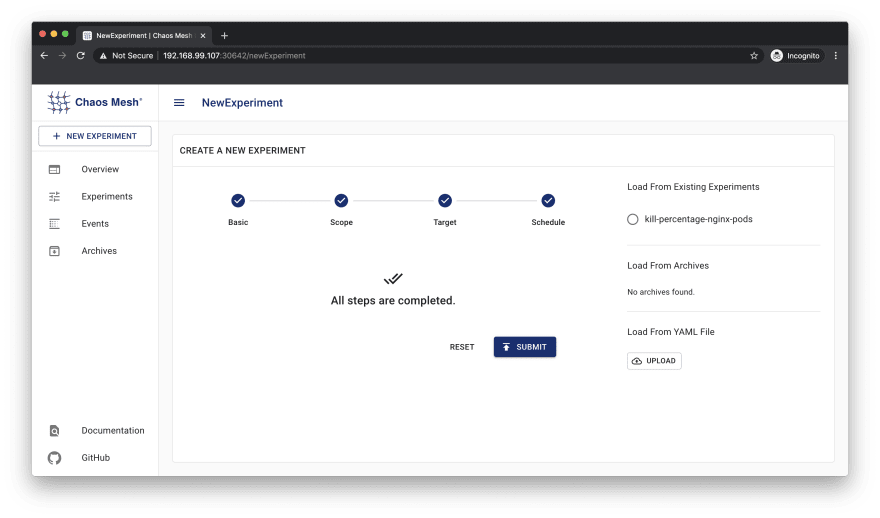 Her focus will be on an add-on to our cluster deployments enabling Chaos Engineering, made popular long ago by the Netflix Chaos Monkey. This will be the next step in our years-long quest for improved service availability, making us more confortable with enabling regular experiments triggering failures across the fleet. So the days things break for real, we won't notice.
Check this space again in September for some exciting progress. It's summer time!